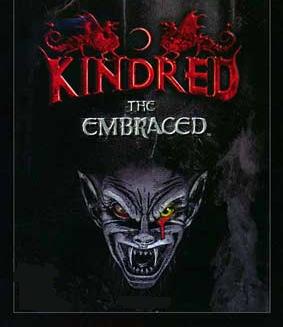 Background
Edit
Kindred - The Embraced was a american mystery series produced by Aaron Spelling and starring Mark Frankel. The show was cancelled after 8 episodes due to bad ratings and following the tragic death of Mark Frankel.
Home releases
Edit
The show was released on VHS tape in 1998 and later on re-released in 2001 on DVD in the US. For more releases please visit out page devoted to home releases
The series starred C. Thomas Howell as Det. Frank Kohanek, Erik King as Sonny Toussaint, Stacy Haiduk as Lillie Langtry, Brigid Brannagh as Sasha, Channon Roe as Cash, Jeff Kober as Daedalus, Kelly Rutherford as Caitlin Byrne, Patrick Bauchau as Archon and Mark Frankel as Julian Luna. For further information please visit our cast page.